I live in the great city of Chicago with my wife and five children. Here I am with two of them: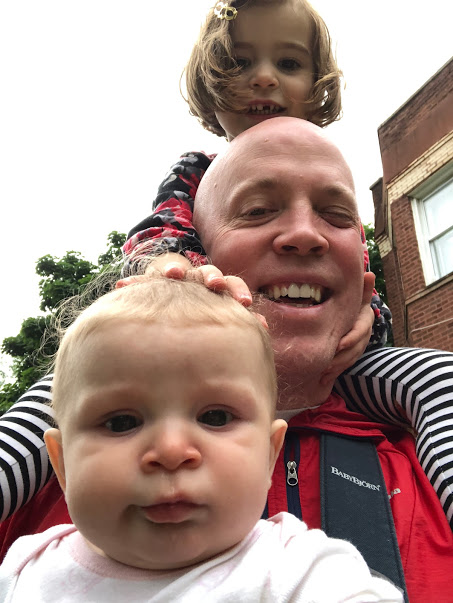 I'm long on human innovation and fascinated with technology. I want to spend the rest of my life building products (and the teams behind them) that people love using on a daily basis.
I'm currently CTO at Arrive, a company tackling the last mile of mobility by building an API layer on top of the world of parking. Prior to Arrive, I was cofounder and CEO at Bright, cofounder and CEO at Signal (acquired by BrightTag, now Signal), engineering leader / engineer at Orbitz, and a management consultant. I taught myself how to program while consulting and have been in love with building products ever since.
Outside of work and family, I'm on the board of directors at Active Trans, a Techstars mentor, and an angel investor. I also spend a lot of time riding bikes and looking for a good espresso.
If you'd like to reach me, send an email. Thanks!