I turned 43 years old on March 4, 2018. I love putting together retrospectives as it's a good way to focus on perspective over time.
On March 14th, Bright launched on ProductHunt. The product was upvoted 498 times and 232 companies created a beta account that first week - it was awesome!
That excitement was short-lived though as we failed to raise money by our own self-imposed deadline. We agreed to put the business on hold shortly after, and eventually decided to shut it down. I wrote a post about the experience, but still frustrated by the sequence of events. I wanted to keep building the company, but we didn't have enough capital to do it the right way. A lot of good lessons learned, but I'll just say I'm thankful that I was able to recognize things weren't working and made the decision to call it. Thanks to everyone who supported us on our brief, but fun journey.
On March 17th we celebrated Eleanor's 2nd birthday. I baked this cake for her: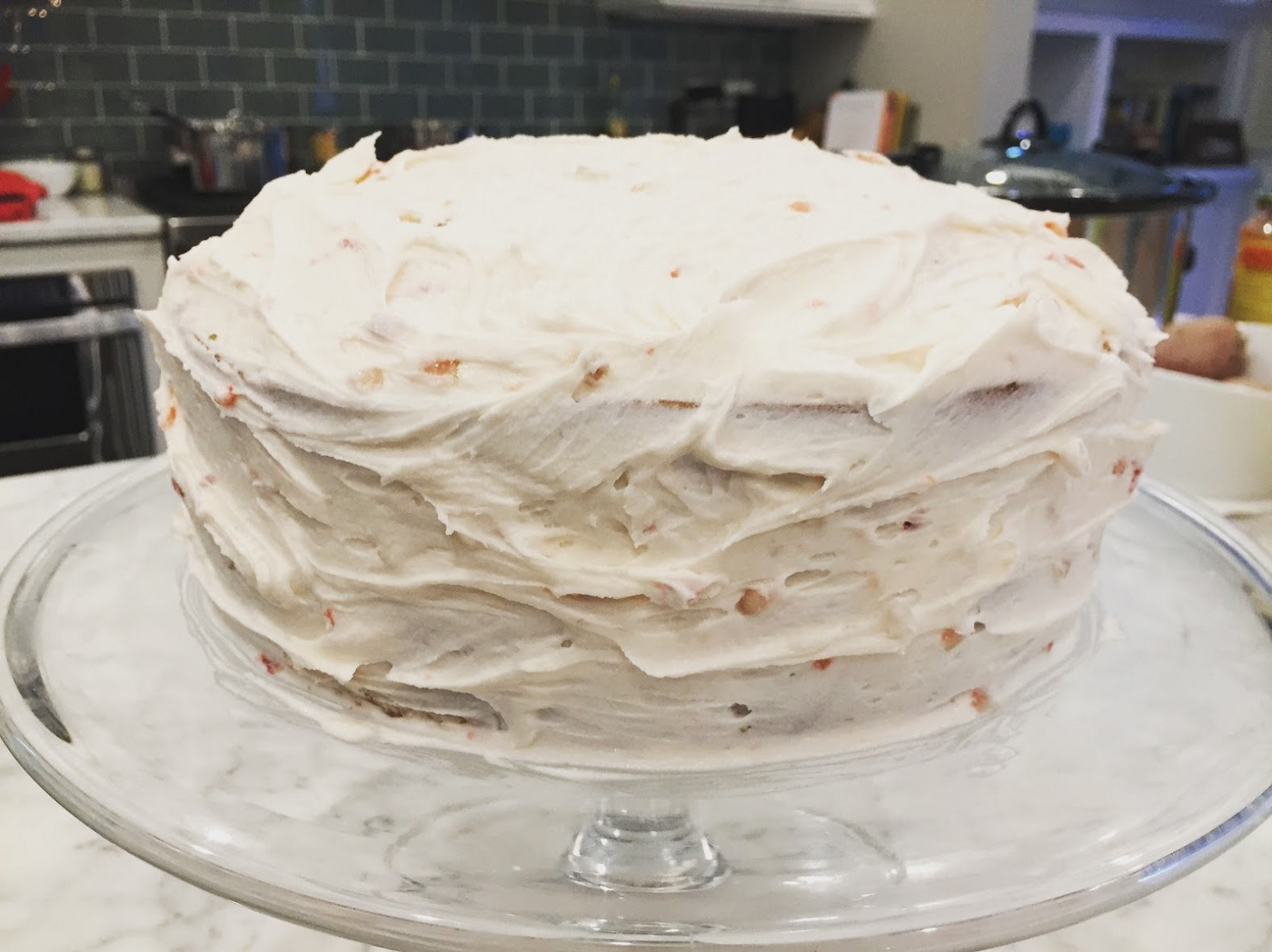 Vanilla cake with strawberry buttercream frosting
In April, we visited the good land of Colorado to ski in Breckenridge and spend time with friends in Boulder. Oh, how we love Colorado! Here's a picture we took outside of Colorado College after attending an interactive demonstration called Raptors of the Rockies: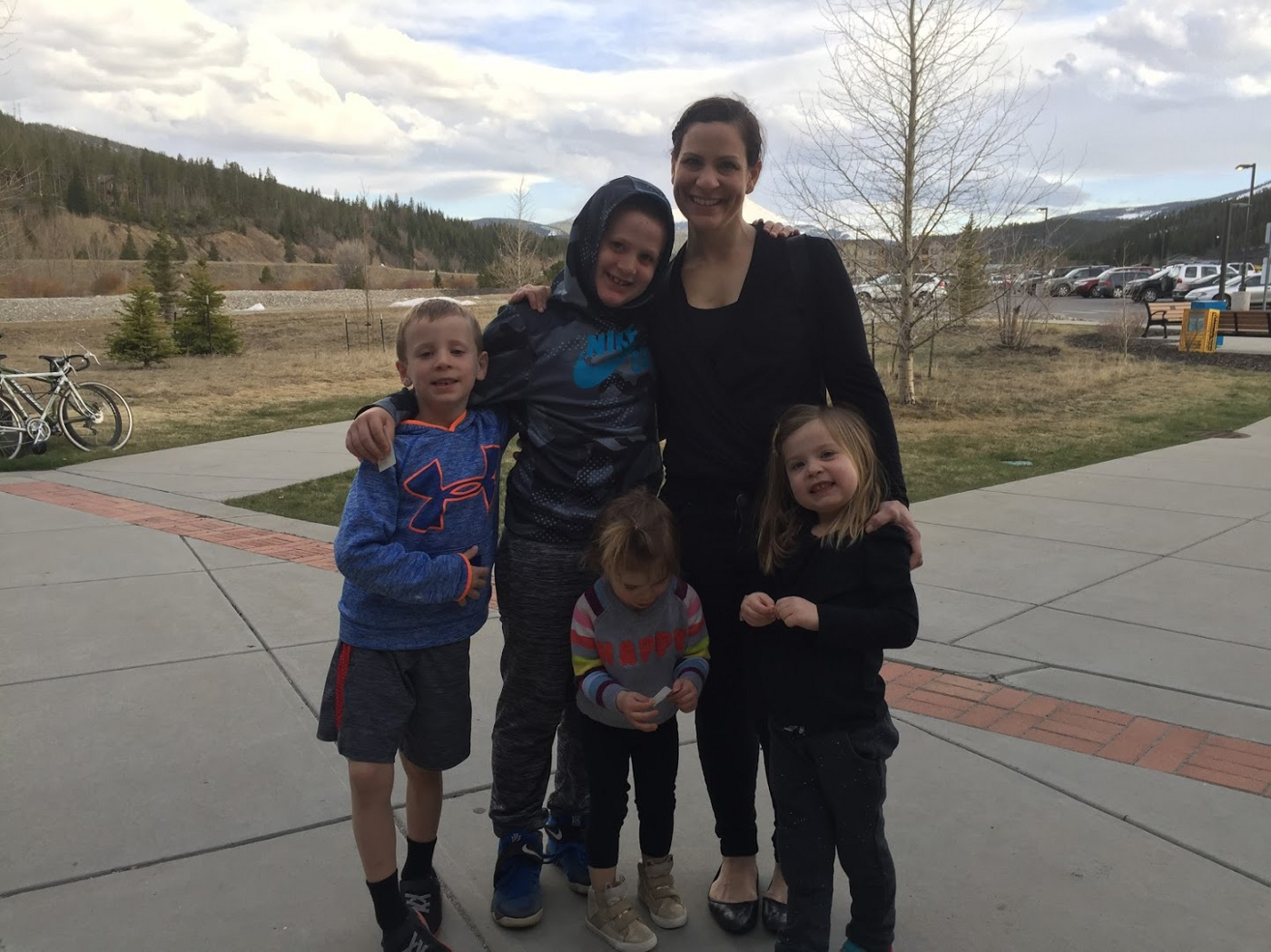 80% look-at-camera rate
On May 21st, I rode in the GFNY with friends Matt, Jordan, and Dana. GFNY is a cycling championship with 15 rides across the world - the New York ride departs at base of the George Washington Bridge, traverses north through New Jersey along the Hudson River, and then back again. While I enjoyed the ride, my favorite part of the trip was hanging out with these friends in New York City - riding bikes, looking for good coffee, and eating a lot.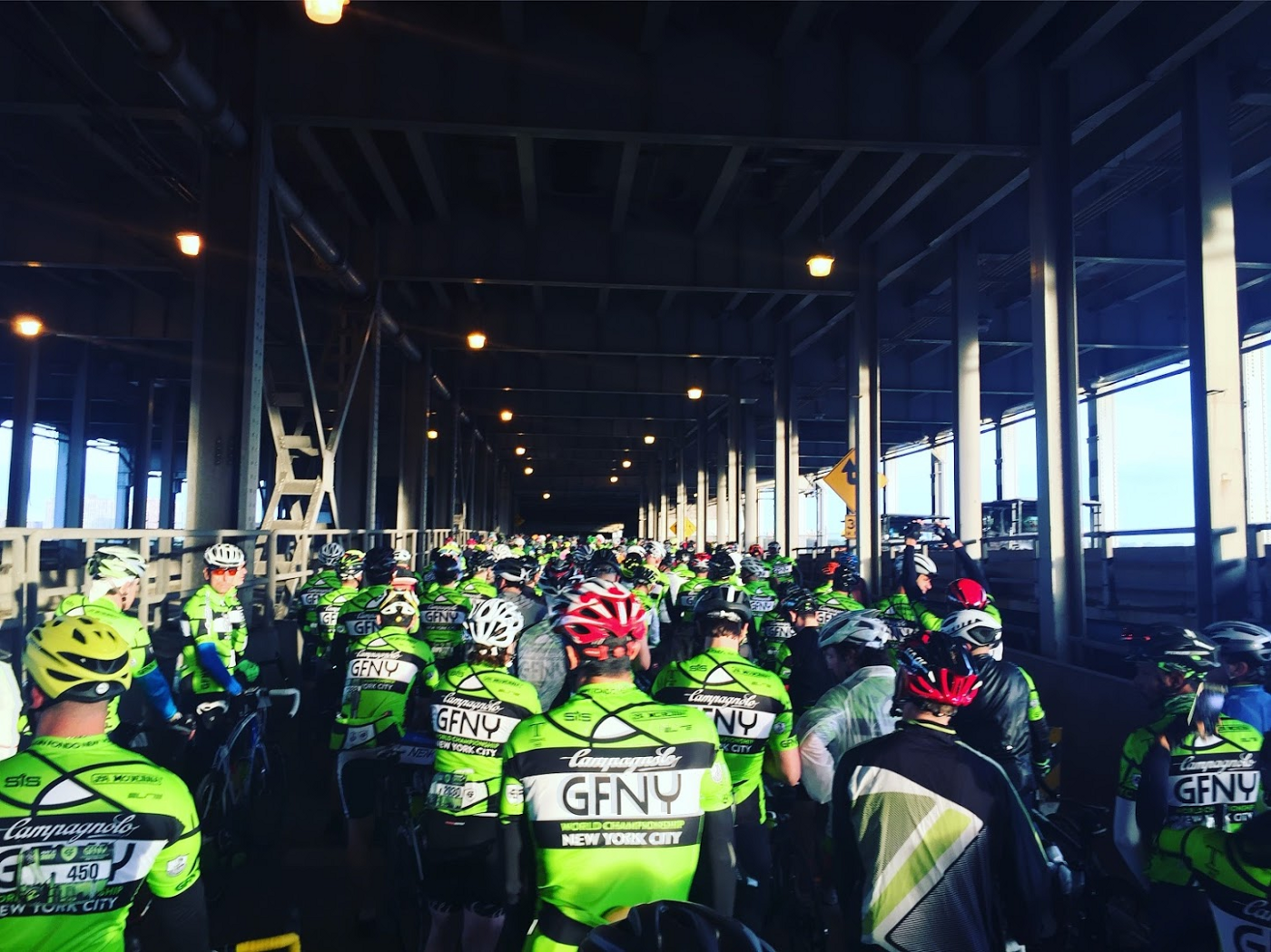 Lining up for GFNY
At some point in the spring, Jack moved up from Mites to Squirts in hockey. He's on the River Dogs, a team playing out of McFetridge, a park district rink a mile from our house. In June they won their division in the playoffs: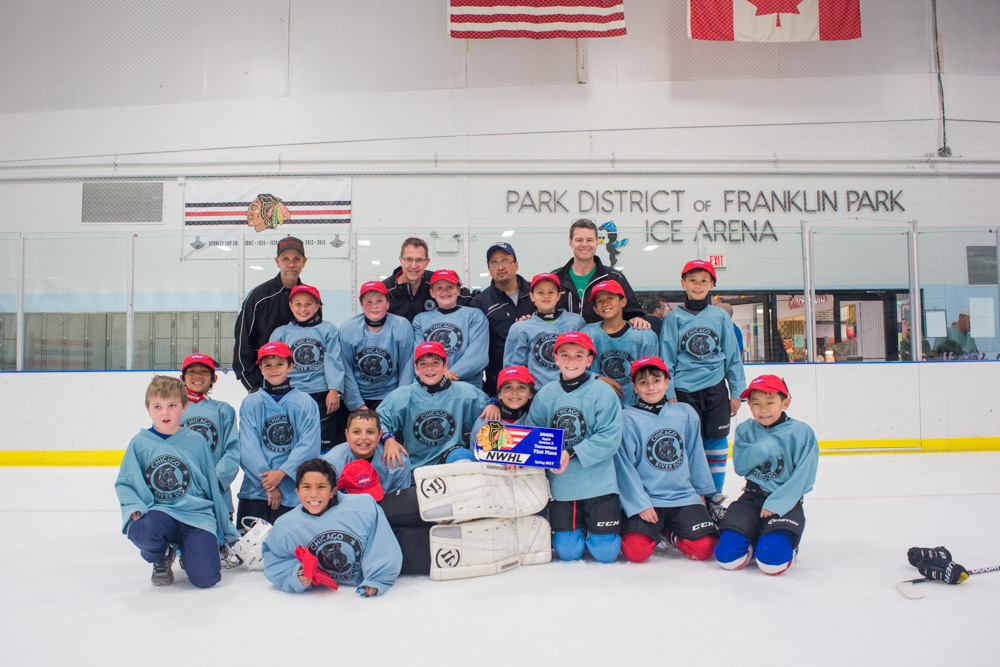 Caelin also played at McFetridge with the River Pups, a scrimmage league that feeds into the River Dogs. Evie also started skating too: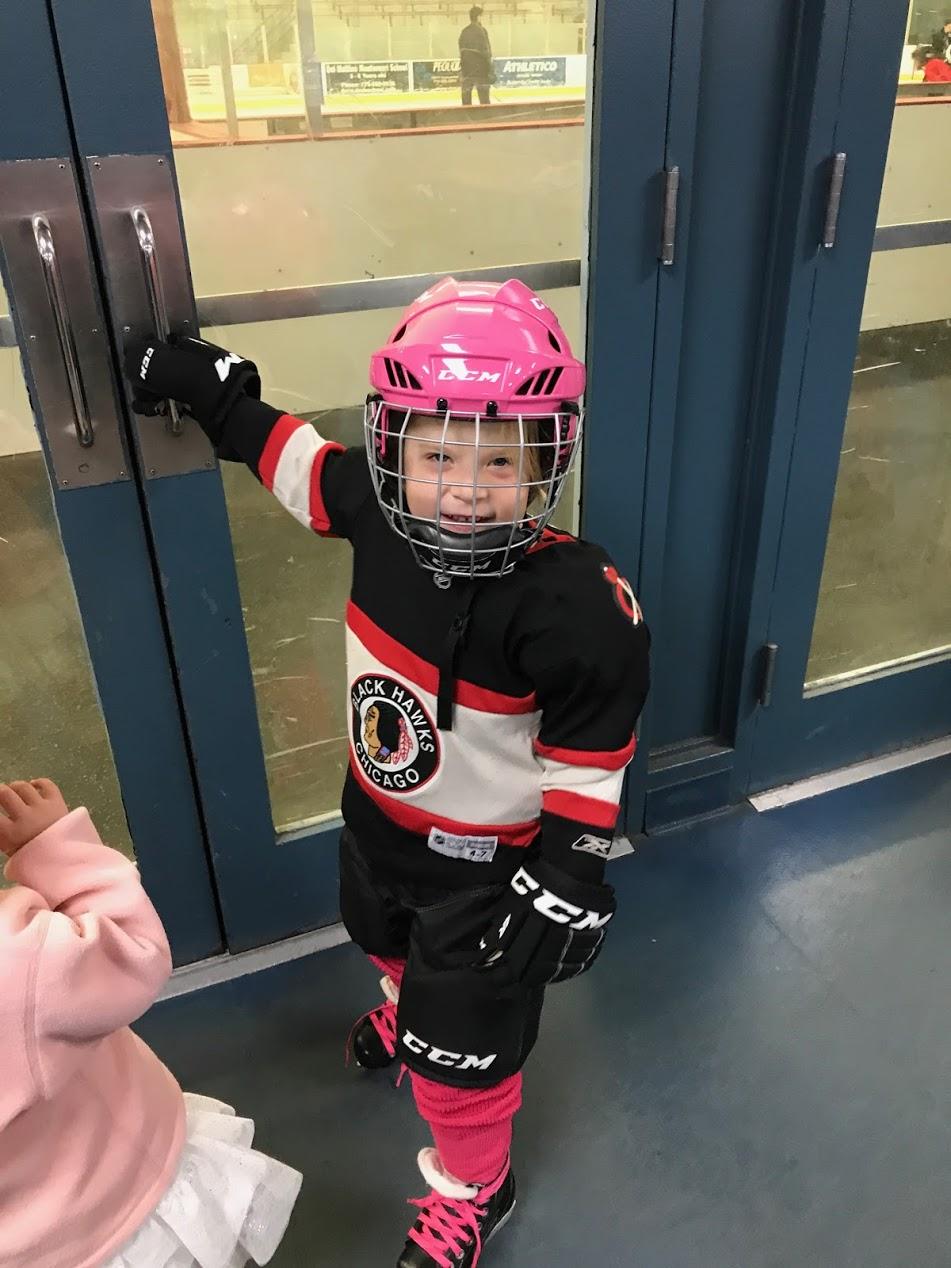 I coached baseball in the spring and fall. This was my third season coaching and I continue to love it despite not playing it growing up. At some point these kids will expand beyond my capabilities, but they're still young enough that me showing up with the right attitude (and drills taken from YouTube) is what matters. Related, I love seeing all the kids I've coached around town. The phrase "Hey coach!" is always a wonderful head turner.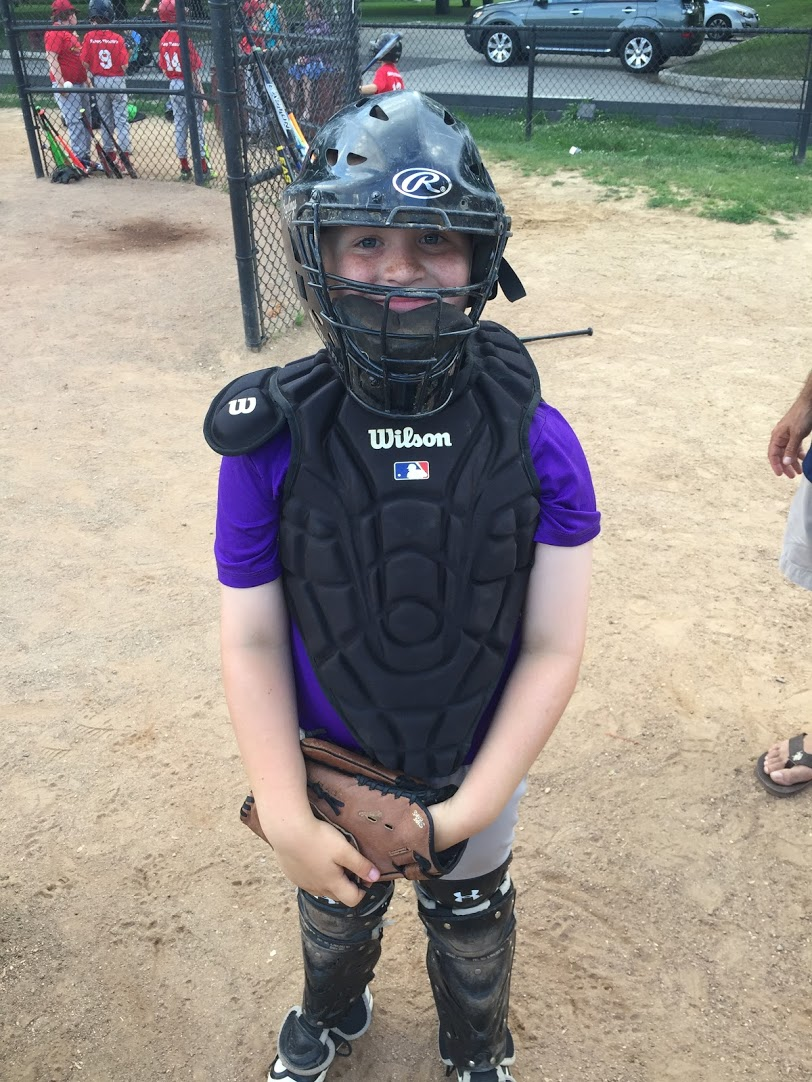 Jack Judge, Colorado Rockies - Welles Park Juniors, 2017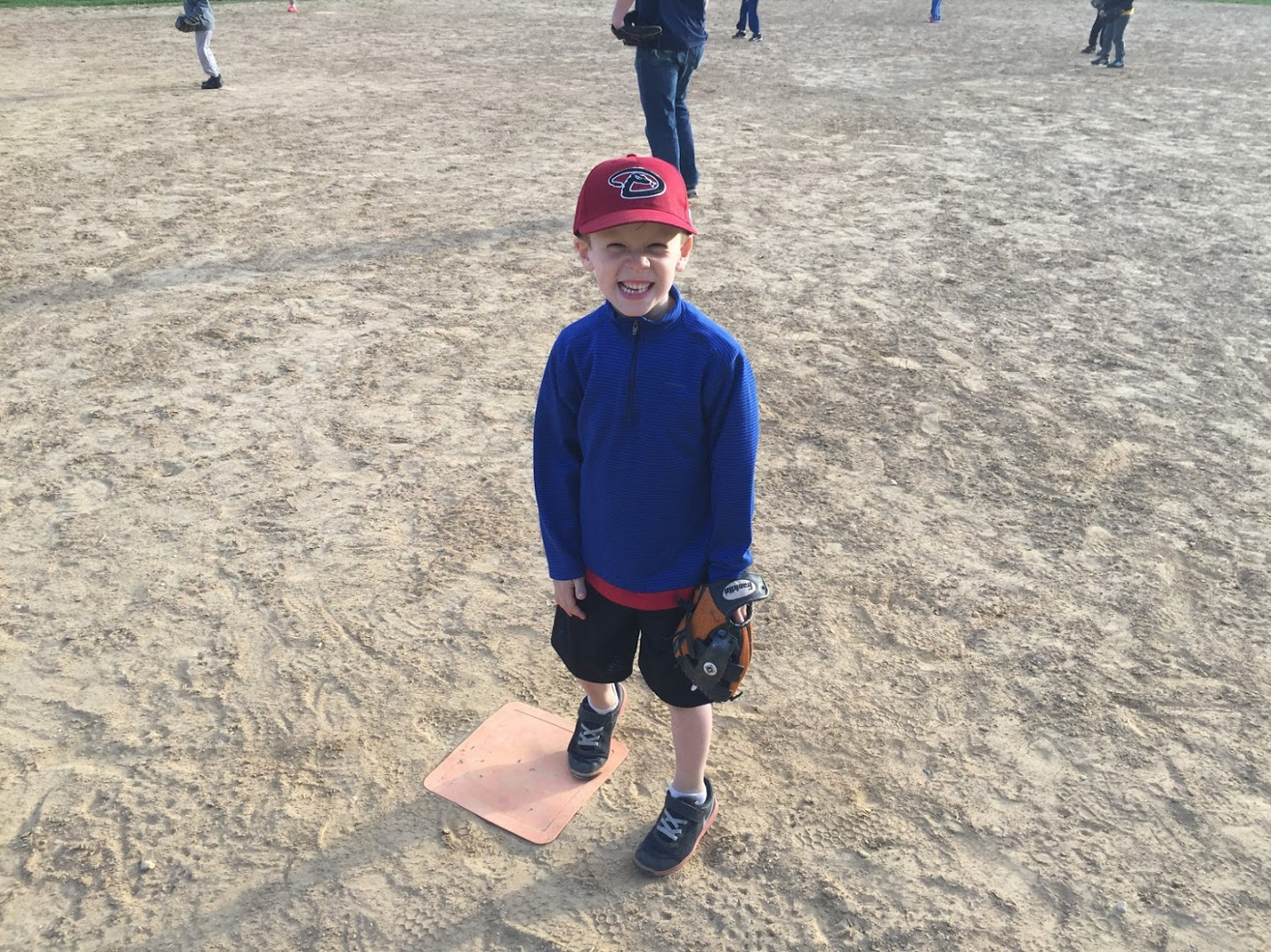 Caelin Judge, Arizona Diamondbacks - Welles Park Rookies, 2017
In July, I joined ParkWhiz as CTO after several months of getting to know the team. If you think about how the world of transportation is changing over the next 5–10 years with autonomous vehicles coming online, you'll understand what piqued my interest. I'm to build an API layer on top of the world of parking and push this industry forward in the same way that Uber and Lyft removed friction from the ride-hailing experience. Here I am four months in talking with Charlie Wojkowski about the release of our Alexa skill on NBC:
"Alexa, ask ParkWhiz to book parking"
FWIW, avoid crashing your bike the day before you're scheduled to go on air. Charlie powdered me up a bit before the camera started rolling, but you'll notice my head still appears banged up.
In September, we drove to Iowa to attend a family reunion. We broke the trip up by staying one night at the Adventureland Resort (which I have fond memories from when I was a kid), and the next night at my father's. On the way to my father's place, we stopped in at the Des Moines farmers market (which was massive in scope and incredible). Here's a picture of my dad, his wife Donna, our kids, and a bunch of my nieces and nephews: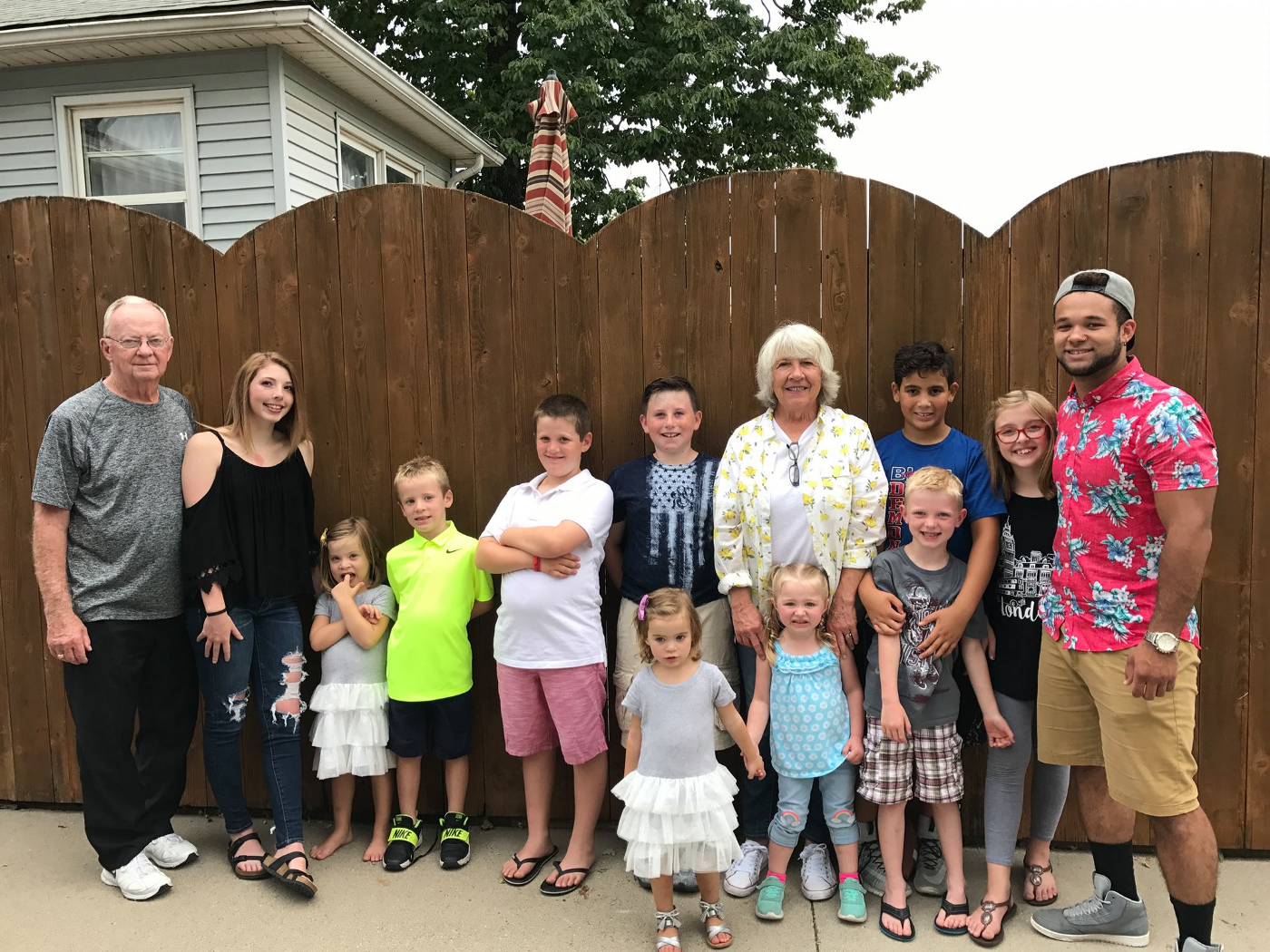 Cousins!
In October, we returned to Iowa to see my younger brother get married. Here's a photo from the big day: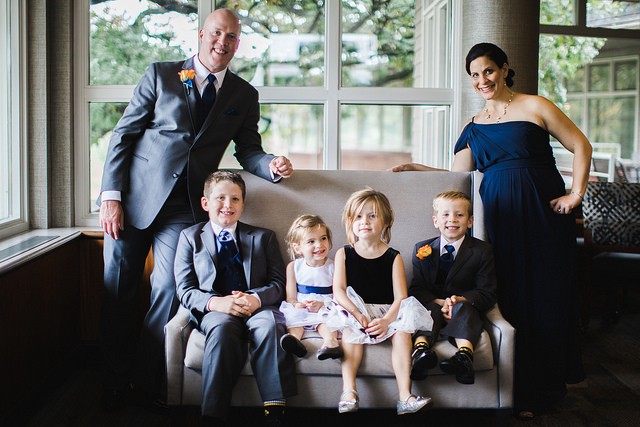 In November, we celebrated Evie's 5th birthday, and Jack's 9th birthday. Evie asked me to make a unicorn cake, which you can see below. Though I failed at my first multilayer cake design, it was delicious nonetheless.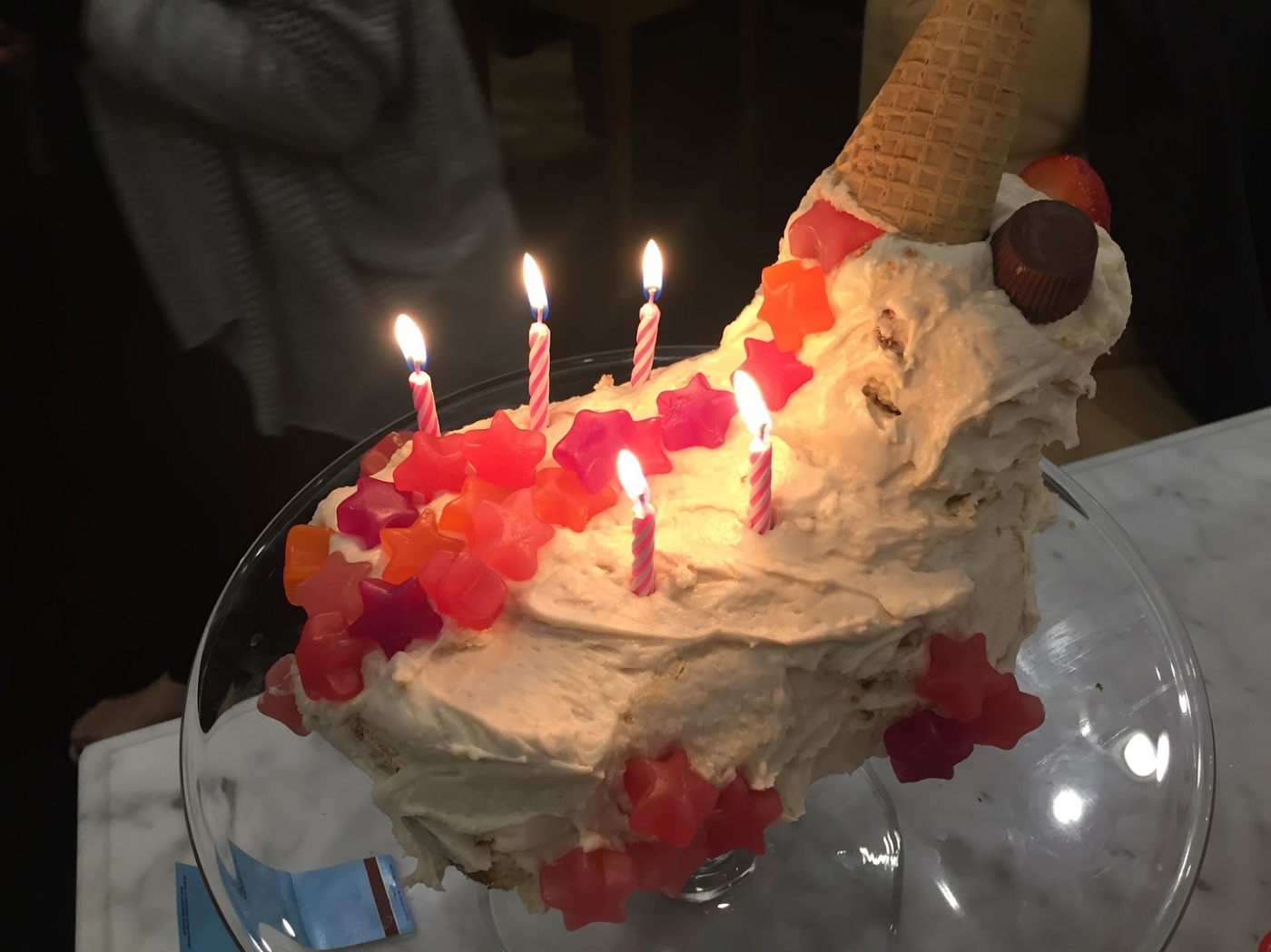 The "unicorn" head fell of shortly after the picture was taken
In November we celebrated Thanksgiving with my family in Milwaukee. Thanksgiving is my favorite holiday - hands down.
In December we stuck around Chicago as Erin was due in January and it didn't make sense to travel. We invited family over for Christmas: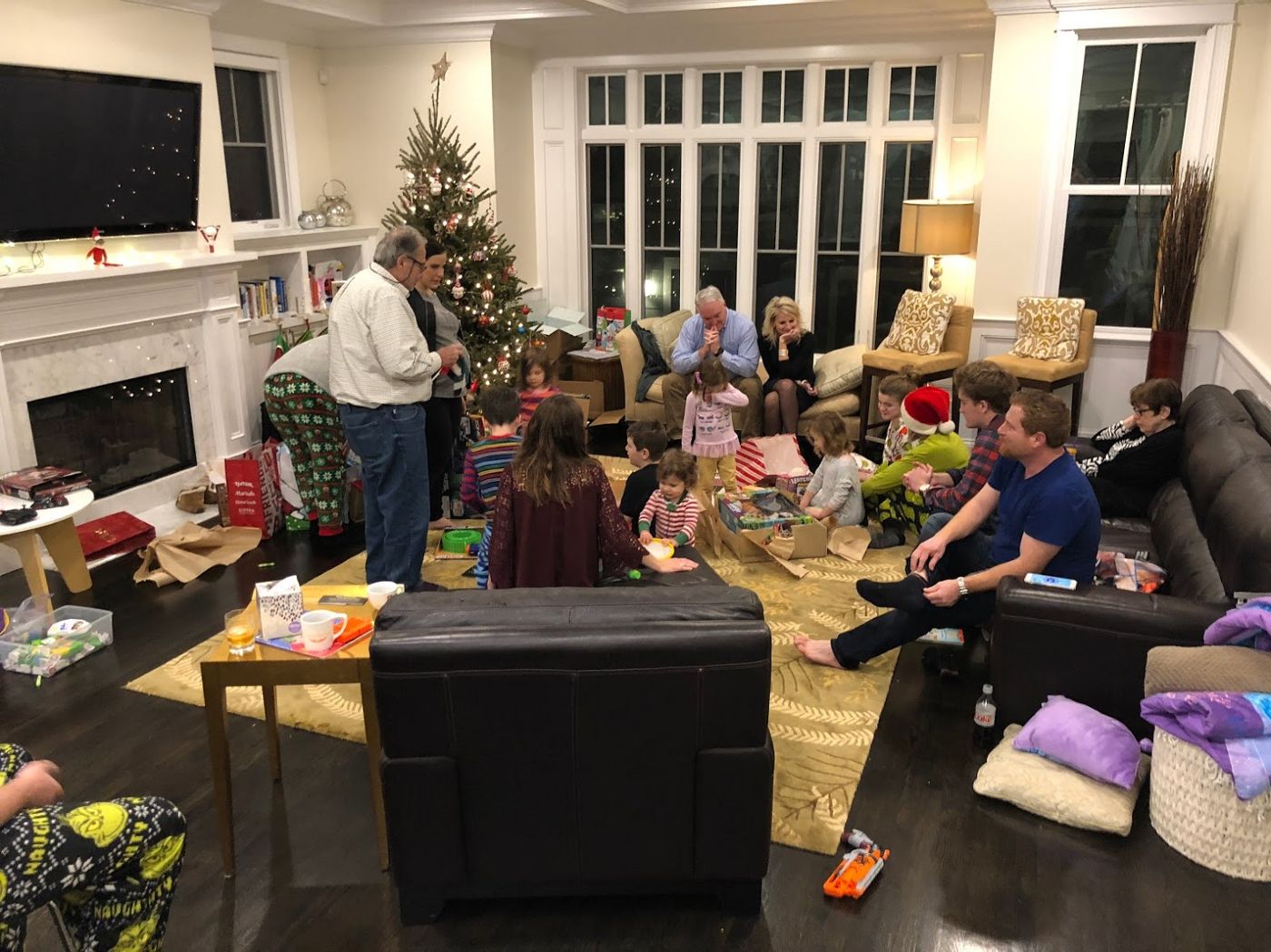 Christmas day!
Winter vacation for the kids looked a lot like this (running out for hot chocolate):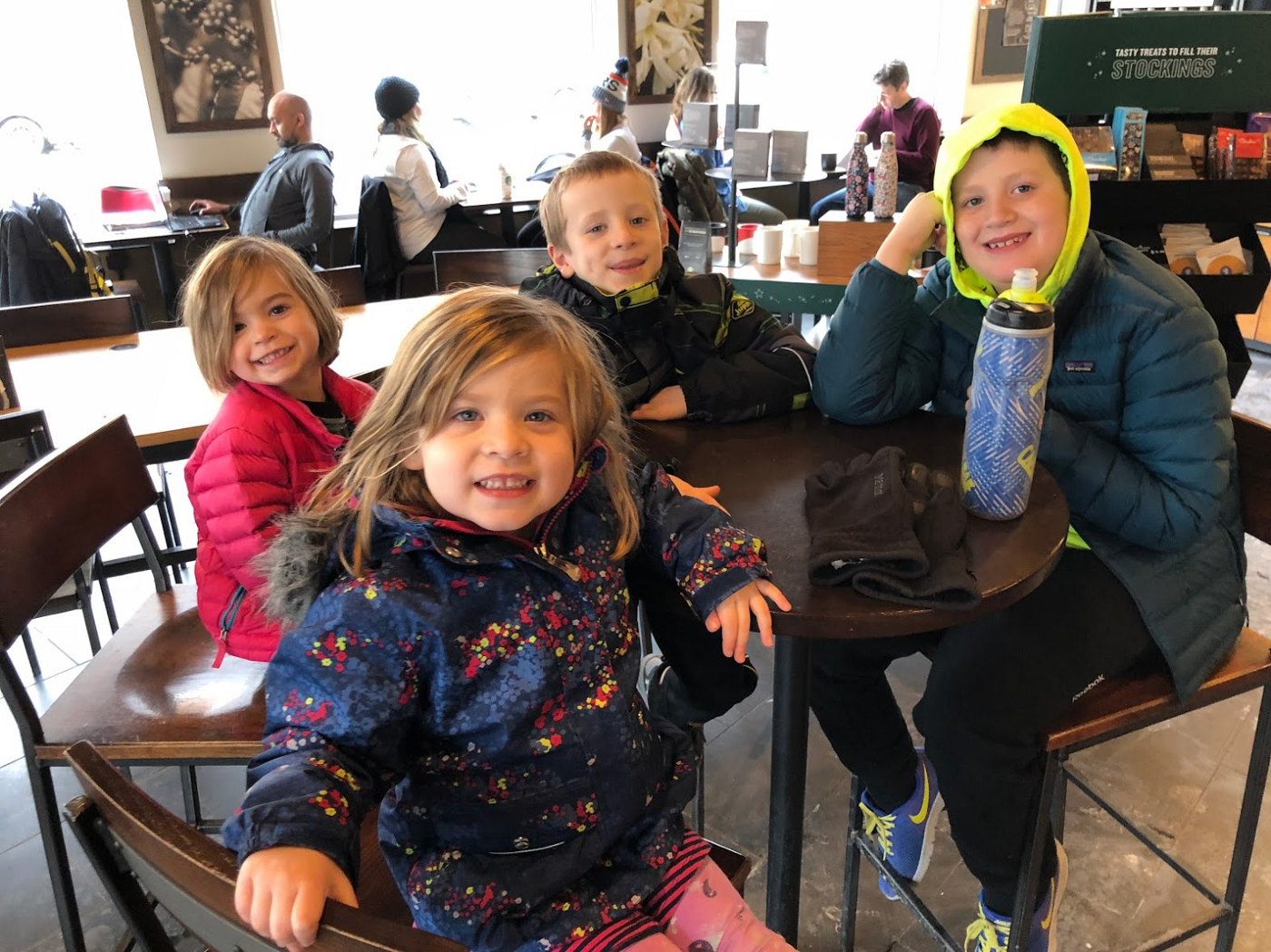 Hot chocolate not pictured
For New Year's Eve, I made a lemon pound cake to ring in 2018 (#dadswhobake?):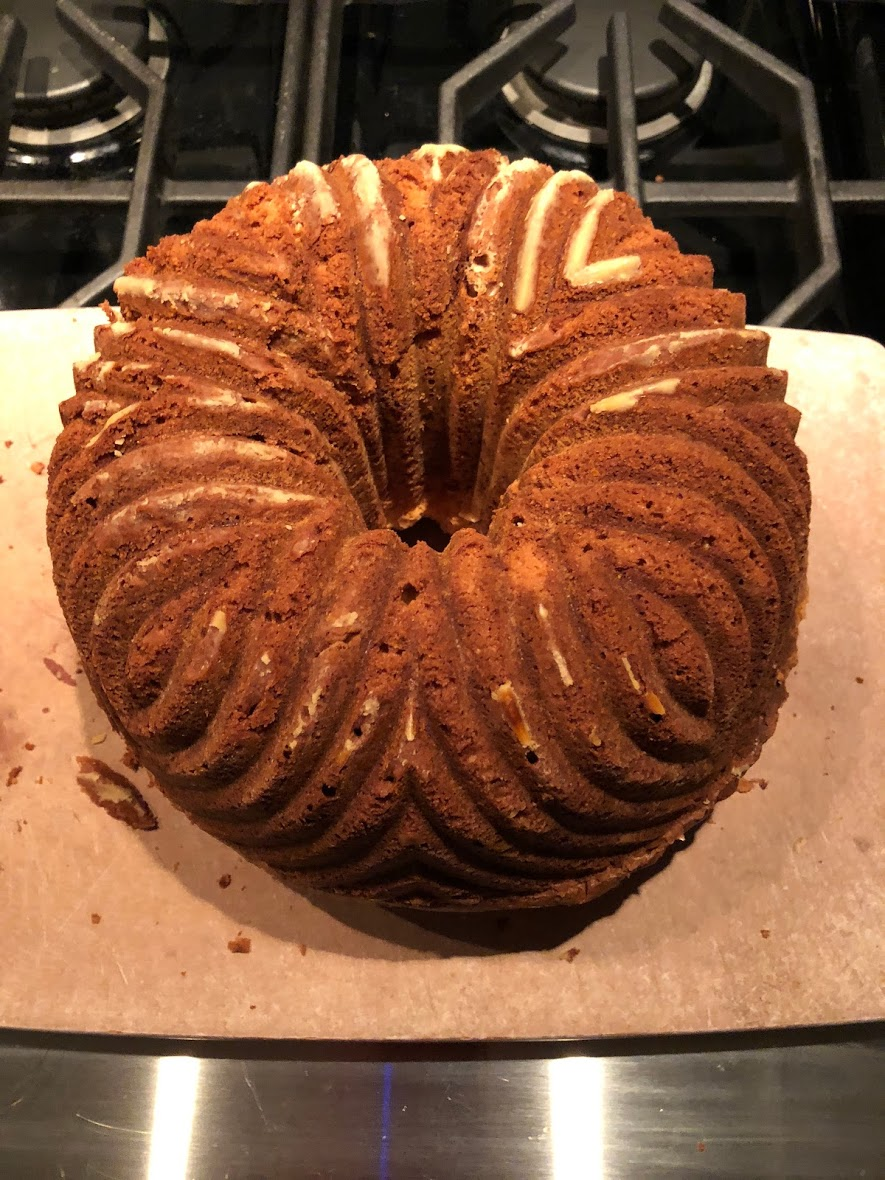 Erin fell asleep early, but the kids and I powered through: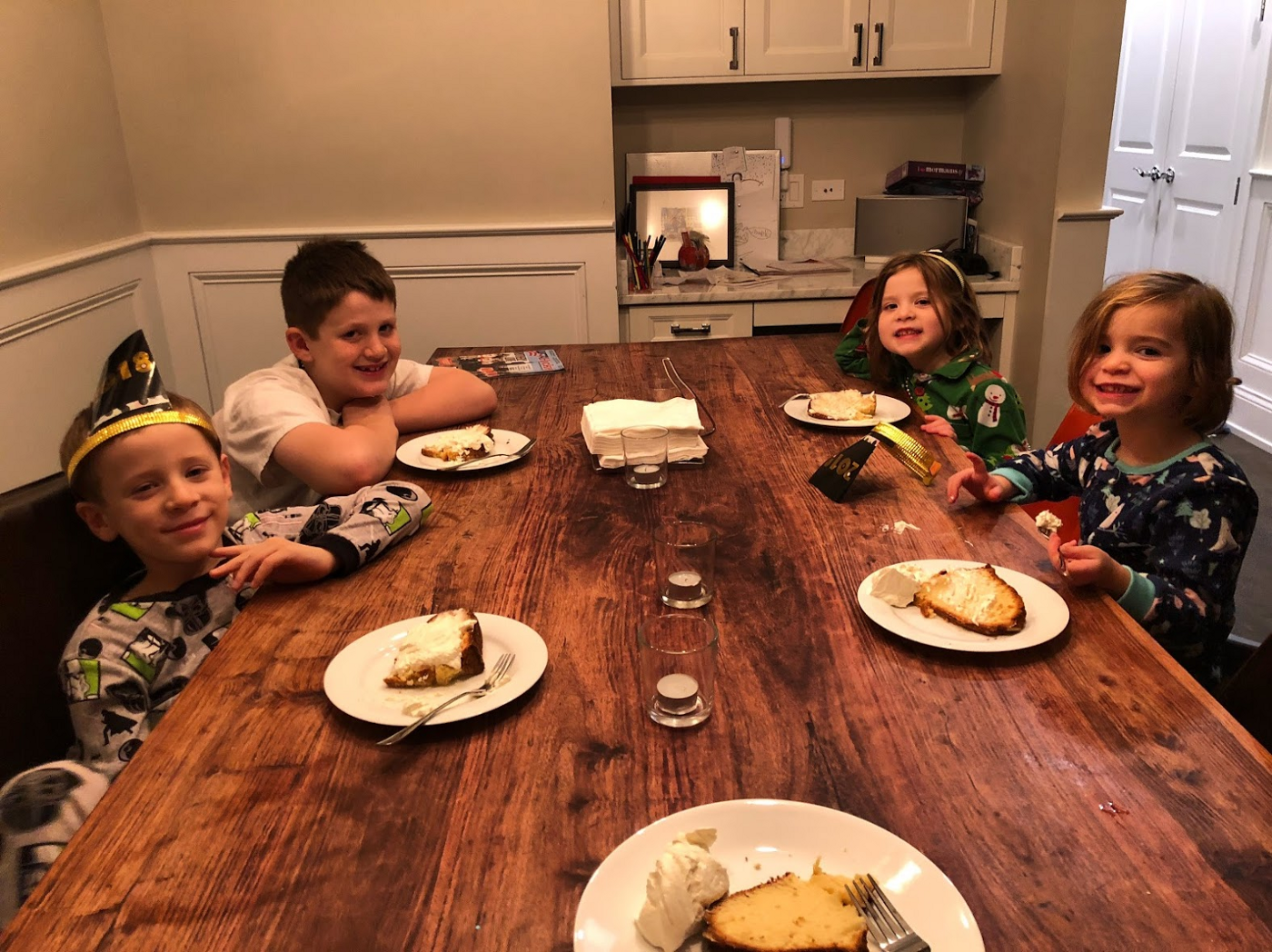 Hello, 2018!
I closed out the year with 4K miles on the bike (56% via commute) and 2.8M steps: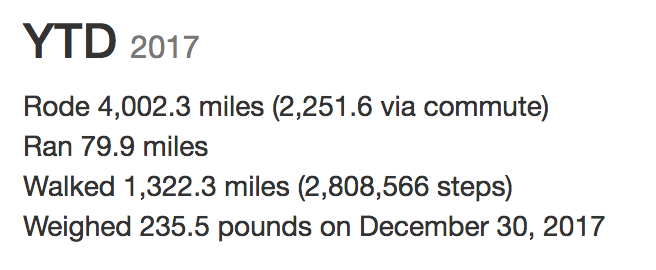 On January 17, we celebrated Caelin's 7th birthday at the Chicago Fire Pitch: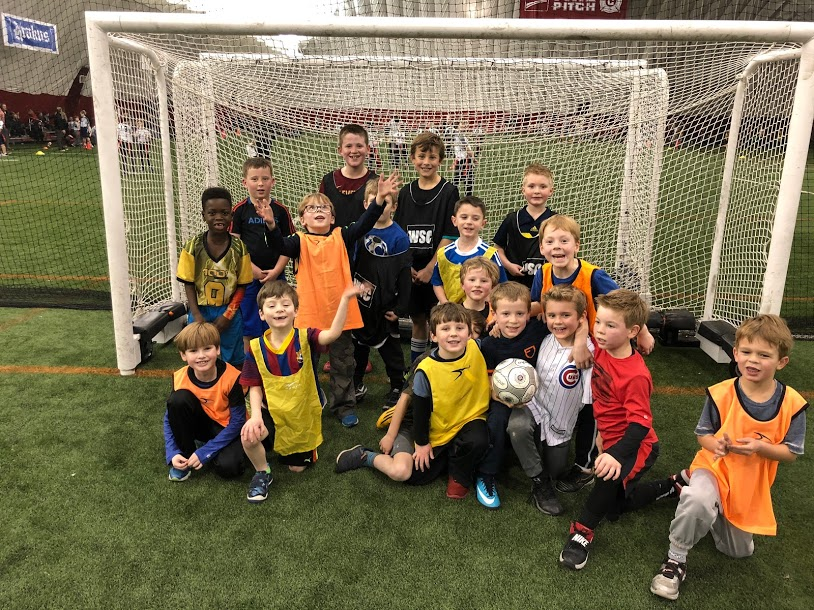 Caelin's birthday party
On January 22nd, we welcomed Avery into the world: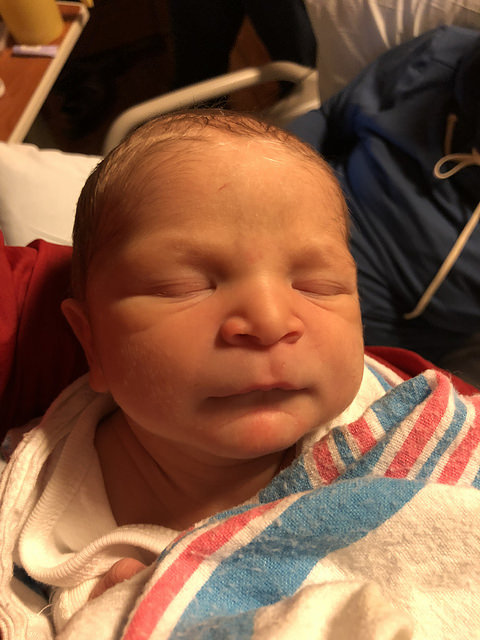 Hello, Avery!
That, plus a bunch of fun travel for work, is a wrap.
This post was originally posted on Medium